Magnificent Marriage

An Intensive Program For Couples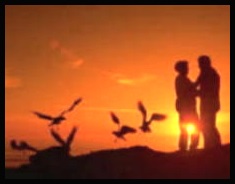 CREATE THE RELATIONSHIP YOU HAVE ALWAYS WANTED!
Whether you want to build a great new relationship or breathe new life into an existing marriage, this program is for you! Together with your partner, you will learn how to:
Develop highly effective communication skills
Create and maintain romance on an ongoing basis
Bring more fun and creativity into your everyday life together
Provide a loving presence and emotional health for growing children
Deal with conflict and differences in a loving and respectful manner
Enhance your sexual relationship to new heights of mutual fulfillment
Develop a spiritual connection with your partner that strengthens your love and commitment
The program consists of a six-step counseling program conducted by Dr. DeFoore at his office in Denton, Texas. You will receive supportive materials during the program and to take home for your continued growth and skill development. Following an introductory joint meeting, the six steps will begin. The first three steps consist of individual sessions for both partners, and the final three steps are conducted in joint sessions as a couple. Following is a general description of each step:

Step One: Where are you now and how did you get there? This is where you will identify your personal relationship patterns and their origins. Both partners will privately explore their own story, uncovering the beliefs and passions that drive their thoughts, feelings and actions in relationships.

Step Two: Who were your teachers, role models and influences? You have been learning about and within relationships all of your life, and here's your chance to sort it all out. You will separate the "wheat from the chaff," shedding the "baggage" and keeping all the good stuff!

Step Three: It's time to claim your authority, responsibility and freedom. This is where you get to discover your unique talents, gifts and personal power for stepping forward into your magnificent marriage. No longer under the influence of negative role models, you will design your own role as husband, wife, partner in a way that works for you and your loved one.

Step Four: What is the "story" of your marriage? Working directly with your partner from this point forward, discover your unique relationship path with all of its peaks and valleys. Examine the influences of children, career and other developments on your marriage. Together you will smooth out the rough spots and begin to take charge of "re-writing" your story together.

Step Five: Now let's get to the "nuts and bolts" of making it work! Here you will learn and practice skills for respectful conflict resolution and making your differences work for you, not against you. As you navigate all of the "hot topics" of sex, money, children, and extended family successfully, you will develop the ability to communicate empathy, love, joy and passion in totally new ways that enhance your intimacy and depth of connection on an ongoing basis.

Step Six: Make it magnificent! In this phase of the program you will stretch and grow into new areas of love and joy that match with your and your partner's dreams and visions. As it fits for you, spiritual union will be explored for the ways in which it can enhance and strengthen your bond. Finally, you will develop a plan for moving forward and continuing your growth and learning to insure the continuation of your rich and thriving magnificent marriage!


DETAILS AND LOGISTICS

Scheduling: This program is designed for couples from within or outside of the Dallas/Fort Worth area. It can usually be scheduled over a period of three to four days, or over longer periods if desired. Contact us arrange a plan that works well for you.

Location: 525 South Carroll Blvd., Suite 200, Denton, Texas 76201. Go to our contact page for specific directions.

Follow-up: It is highly recommended that each couple follow-up on their work by scheduling return visits, or telephone sessions for couples from out of the area.

Preview Dr. DeFoore's CD programs Sacred Roles in Marriage and Expectations in Marriage now!