Counseling Services
OVER FORTY YEARS OF SUCCESSFUL PROFESSIONAL EXPERIENCE

Individual counseling: addressing issues such as: anger management, anxiety/panic disorders, depression, grief and loss, addiction (drug/alcohol, sex/love, food, gambling, internet), childhood trauma (physical abuse, sexual abuse, neglect and abandonment.) Go to Anger Management Counseling or Child Anger Management Counseling for more information on those services.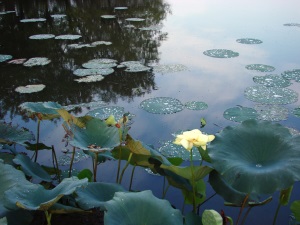 Marriage and relationship counseling: using an Imago-style approach, resolving emotional issues, and teaching intimacy and communication skills. Get more information on Marriage and Couples Counseling, and learn now about the Magnificent Marriage program.
Family counseling: using a systems-style approach and addressing child and adolescent issues, as well as anger and addiction recovery issues. Family counseling is often the fastest and most effective approach to dealing with a wide variety of problems.
Body/mind counseling: to facilitate healing of physical illness with a holistic approach. Go to Body, Mind and Spirit: A Program for Self-Healing to learn how to get further faster in your healing process.
ARE YOU FROM OUT OF THE AREA?
Dr. DeFoore has services designed specifically for clients out of the Dallas/Fort Worth area. He offers telelphone counseling and coaching for individuals, couples and groups. Call 214-764-7930 now to schedule!
Our Intensive Programs take place over three days, and provide you with direct contact with Dr. DeFoore throughout your sessions.
If you would like to speak directly with Dr. DeFoore about any of these services or programs, call 214-764-7930 now for a FREE 15 MINUTE CONSULTATION!
ENDORSEMENTS OF DR. DEFOORE'S WORK

Chris Lucerne, Master Certified Coach, says: "On and off for over the past ten years I have been blessed to be counseled by Dr. Bill DeFoore both individually and with my primary relationship. I find Dr. DeFoore to be a gentle, yet direct, spiritually oriented, flexible, and loving psychologist and coach. With exceptional communication skills, Dr. DeFoore can quickly get to the heart of the issue and then create shifts and movement very efficiently. Because of that I have referred many people to him with great results. It has been a sweet and powerful journey with Dr. Bill DeFoore, and one I deeply treasure."

Barbara Powers, Chairman of BPR Health International says: "Bill DeFoore's great respect for the uniqueness of each person, his passion and sensitivity—all framed within professionalism—are powerful qualities that enable people to overcome typical defense mechanisms and truly awaken to life. I recommend his work to any individual or corporation seeking healing at every level."